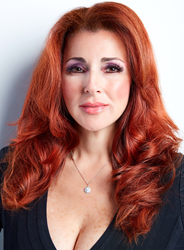 Alyce Bartolomeo
Finding the right pet food can be challenging. Pets are members of our families and we want them to thrive and live to their fullest potential. It all starts with giving them the nutritional support they need to live healthy, happy lives. That's what makes Pet Wants special. – Alyce Bartolomeo
ORLANDO, Fla. December 06, 2017
When Alyce Bartolomeo's Boston Terrier, Bentley, loved Pet Wants and didn't have any allergic reactions to the food, she realized Pet Wants was something special. Now she's looking forward to bringing those Pet Wants products to her community through her new small business, Pet Wants Central Florida.
Pet Wants' food is high quality, fresh, made in small batches and is delivered right to your door. Pet Wants Central Florida offers multiple formulas of dog and cat food as well as healing salve, calming balm, anti-itch spray, paw wax and more. Pet Wants Central Florida is a mobile business that offers free, personal delivery to Winter Park, Baldwin Park, Thornton Park, Downtown Orlando, Lake Mary and the surrounding areas.
Pet Wants has a 100-percent, money-back guarantee. Pet Wants only sources the best salmon, chicken, lamb, brown rice and other ingredients available. Pet Wants never uses corn, wheat, soy, dyes, or by-products which makes the food great for animals with allergies.
"Finding the right pet food can be challenging. Pets are members of our families and we want them to thrive and live to their fullest potential. It all starts with giving them the nutritional support they need to live healthy, happy lives. That's what makes Pet Wants special," said Bartolomeo
Bartolomeo is no stranger to business. Before opening Pet Wants, she owned multiple spa-related businesses and had an electrical contracting business. Bartolomeo also ran her husband's law office in Florida. When her husband passed away, Bartolomeo continued to run those businesses, but she wasn't passionate about the work. She searched for two years to find something new when she came across Pet Wants.
"Bentley has always had food issues, so I was cooking for him. As I was looking for a business opportunity, I came across Pet Wants, and I immediately ordered some of the food for Bentley. I wasn't sure how it was going to go, but he did amazingly well with Pet Wants – he didn't have any bad reactions at all. I then switched the food my boyfriend was feeding to his 2-year-old Sheltie, Mac, and he did great too," Bartolomeo said. "I kept testing the food with my friends' pets and kept getting wonderful responses. That's when I knew this was what I wanted to do. I'm excited to have finally found a business I can truly be passionate about and to have the opportunity to support pet families in my community."
Bartolomeo is also active in the community. She has a 26-year-old son, Mitchell, and 24-year-old daughter, Allyson, and she served on the Parent-Teacher Association, was a Girl Scout Leader and helped with community fundraising. She's looking forward to being a bigger part of the community as a small business owner.
To learn more or to place a delivery order, call (407)432-4599, email Alyce(at)PetWants.com or visit http://www.PetWantsCFL.com.
About Pet Wants: Pet Wants was started by Michele Hobbs out of love for her pets and frustration. Veterinarians were unable to help relieve her dog's painful skin allergies. After doing much research, Michele discovered the national dog food brand she trusted was not fresh, not all natural, and lacked sufficient nutrition and – when pet food sits in warehouses and store shelves for months and months – it loses even more nutritional value. She was committed to developing a better solution for all dogs and cats. Their food is exclusively crafted. It's fresh, healthy and slow-cooked with no sugar added, no fillers and no animal by-products. They source only the best salmon, chicken, lamb, brown rice, and other ingredients. Fresh ingredients make for better food… and better health for pets. And since they never use corn, wheat, soy or dyes, the common pet health problems associated with these ingredients are no longer worries. Their fresh food is conveniently delivered to the customer within weeks of production, not months. Roughly half of Pet Wants products are sold through their store and half through their convenient, home-delivery program. You can learn more at http://www.PetWants.com.
Powered by WPeMatico