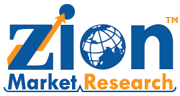 Sarasota, FL — 12/07/2017 — Zion Market Research has published a new report titled "Flexible Electronics Market By Components (Display, Battery, Sensors, and Memory) for Automotive, Consumer Electronics, Healthcare and Industrial Applications: Global Industry Perspective, Comprehensive Analysis, and Forecast, 2015 – 2021." According to the report, global flexible electronics market was valued at USD 5.13 billion in 2015 and is expected to generate revenue of USD 16.50 billion by end of 2021, growing at a CAGR of slightly above 21% between 2016 and 2021.
Request Free Sample Research Report @ https://www.zionmarketresearch.com/sample/flexible-electronics-market
(Purchase Single User License at $4199)
Flexible electronics frequently used connectors in a range of applications for flexibility, space savings, or production constraints, limit the serviceability of rigid circuit boards or hand wiring. Lightweight & compact, ultra-thin, low heat generation and little energy consumption are the advantages of flexible electronics. It is used in consumer electronics, healthcare & medical, military & defense, and energy & power generation sectors.
The global flexible electronics market is expected to witness significant growth over the forecast period on account of increasing demand from consumer goods industry. Continuous technological development and high demand in consumer electronics are expected to propel market growth over the forecast period. Additionally, high penetration of consumer electronic devices like smart watches, smart glasses, smartphones, e-books, and e-papers has driven the growth of this market. However, increasing competition with newest technologies may curb the market growth.
Based on components, the global flexible electronics market is segmented into displays, battery, sensors, and memory. In terms of revenue, display emerged as leading segment of flexible electronics market and accounted for over 48% share of the overall market in 2015. The battery segment is expected to witness significant growth rate over the forecast period.
Inquiry more about this report @ https://www.zionmarketresearch.com/inquiry/flexible-electronics-market
Consumer electronics application segment dominated the flexible electronics market in 2015, which accounted for 52% market share of the total market. This segment is expected to continue its dominance in the global market throughout the forecast period. Healthcare segment is expected to witness a steady growth in the years to come.
Geographically, the global flexible electronics market has been segmented into North America, Europe, Asia-Pacific, Middle East & Africa, and Latin America regions. North America is one of the largest markets for flexible electronics in the world and accounted for over 28% share of the total market in 2015. Asia Pacific is expected to exhibit tremendous growth in the near future. Some of the key players in the flexible electronic market include Samsung, Pragmatic Printing Ltd., PARC, Thinfilm Electronics ASA, Solar Frontier K.K., LG Corporation, 3M, Multi-Fineline Electronix, Inc., and Cymbet Corporation, Inc.
Browse the full "Flexible Electronics Market" report at https://www.zionmarketresearch.com/report/flexible-electronics-market
This report segments the global flexible electronics market as follows:
Global Flexible Electronic Market: Component Segment Analysis
Display
Battery
Sensors
Memory
Global Flexible Electronic Market: Application Segment Analysis
Automotive
Consumer electronics
Healthcare
Industrial
For Media Inquiry contact our sales Team @ [email protected]
Global Flexible Electronic Market: Regional Segment Analysis
North America(U.S.); Europe(UK, France, Germany); Asia-Pacific(China, Japan, India); Latin America(Brazil); The
Middle East and Africa
Powered by WPeMatico