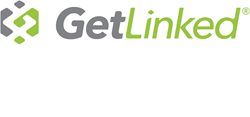 BOISE, Idaho November 28, 2017
GetLinked® software continues to advance their relationships with point of sale, accounting, payroll service providers, consultants, existing customers and many others by enhancing their Referral and Marketing programs.
For years GetLinked has worked with their Partners and Affiliates to bring financial integration to hundreds of companies, many through referrals. GetLinked has now enhanced their offerings through their new programs.
GetLinked streamlined the process to sign up, pay for referrals and co-market. They now offer multiple plans for those companies wanting to recommend and co-market with GetLinked software.
Even existing accounting firms that use GetLinked software to service their clients can refer companies they cannot service themselves. For example, if a CPA firm provides auditing services to a client it could present a conflict of interest if they also provide the bookkeeping services. CPA firms can now refer those customers and receive up to 30% of the initial purchase and ongoing GetLinked Software Subscriptions (GSS).
GetLinked modules are compatible with hundreds of point of sale, timeclock, accounting and payroll systems including Clover, Square, Revention, Micros, Aloha, Intacct, QuickBooks, Microsoft Financial Systems (GP, Navision, etc.), PeopleSoft, SAP, Bank of America, First Data, ADP and many more.
About GetLinked®
GetLinked® is a software program developed and maintained by Accounting Solutions, Inc., provider of financial integration tools for over 30 years. The primary function is to integrate point of sale and timeclock systems to financial systems. GetLinked is a modular system by accounting function and integrates with over 750 systems.
GetLinked® products and services are available worldwide for many industries including Health & Fitness Clubs, Public and Private Clubs, Hotels and Resorts, Restaurants, Stadiums and Arenas, Casino and Entertainment Venues, Cruise Lines, Accounting Firms and Bookkeepers, Payroll Service Providers, Institutional Food Services, Franchises and others. Email [email protected] or visit the web site at http://www.getlinked.co.
Inquiries about preferred accounting firms:
Contact Accounting Solutions, Inc. for more information on accounting firms that provide financial services. Email [email protected]
Powered by WPeMatico