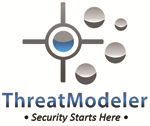 ThreatModeler™ uniquely provides seamless integration with existing DevOps workflow and preferred toolsets such as JIRA, identifies relevant threats early in the design stage, and generates a list of relevant test cases for security and QA teams.
JERSEY CITY, N.J. December 21, 2017
ThreatModeler™, MyAppSecurity's flagship offering and the #1 Automated Threat Modeling Platform has been identified by Gartner in their "Hype Cycle for Application Security, 2017" report. ThreatModeler was specifically named four times by analysts from September 2016 through July 2017 in the category of Application Security Requirements and Threat Management (ASRTM). According to Gartner, ThreatModeler™ automates "security requirements definition, risk assessment and threat modeling," with SDLC integration, which "can dynamically highlight potential security ramifications of functional requirements."
Gartner analysts recognize that threat modeling has long been a vital means through which agile developers and DevOps teams could identify and mitigate potential threats and design flaws as early as the project design phase. Early recognition and elimination of threats has well established financial and risk benefits.
According to Mark Meyer, Chief Revenue Officer of ThreatModeler, "Our flagship platform goes beyond the specifications for inclusion in Gartner's ASRTM category. ThreatModeler™ uniquely provides seamless integration with existing DevOps workflow and preferred toolsets such as JIRA. Leveraging automation via our Intelligent Threat Engine, ThreatModeler™ generates a list of relevant test cases by which security and QA teams can verify the mitigating security requirements have been properly implemented during the project coding and build stages. Most importantly, security & QA teams can work at DevOps speed and scale with zero false positives."
Despite the clear benefits of threat modeling, however, Gartner estimates that "only 10% of organizations routinely include formal threat modeling" as a part of their development process. "We see this trend changing quickly, though, with automated enterprise threat modeling continuing to be the driving force behind greater adoption and implementation of threat modeling in 2018," says Meyer
"ThreatModeler is on the forefront of helping Fortune 1000 companies realize a practical and scalable implementation of shifting security left," says Anurag "Archie" Agarwal, founder and chief technical architect of ThreatModeler™.
According to Gartner, ThreatModeler™ allows "development teams to better anticipate, and code or architect around, potential vulnerabilities…." Organizations can thereby realize reduced organizational risk from enhanced security assurance, while simultaneously improving the speed at which finished products are available to market or for deployment.
Interested security leaders are encouraged to visit the website at http://www.threatmodeler.com for more information about how ThreatModelerTM provides solutions for enterprise security needs. From there individuals may request a live demo of ThreatModelerTM and have their specific questions answered.
About ThreatModeler
Security Starts with ThreatModeler™ – the industry's #1 Automated Threat Modeling Platform.
ThreatModeler™ is an innovative enterprise threat modeling platform that helps organizations fully integrate security into their SDLC and reduce their overall risk posture. Our unique methodology automatically and seamlessly integrates security within existing agile and DevOps workflows. By identifying and mitigating potential security threats early in the SDLC – prior to implementing SAST and DAST, ThreatModeler™ simplifies efforts associated with developing secure applications. ThreatModeler™ then empowers enterprise IT organizations to map their unique secure requirements and policies directly into their enterprise cyber ecosystem – providing real-time situational awareness about their current threat portfolio and risk conditions.
Gartner Disclaimer
Gartner does not endorse any vendor, product or service depicted in its research publications, and does not advise technology users to select only those vendors with the highest ratings or other designation. Gartner research publications consist of the opinions of Gartner's research organization and should not be construed as statements of fact. Gartner disclaims all warranties, expressed or implied, with respect to this research, including any warranties of merchantability or fitness for a particular purpose.
Powered by WPeMatico