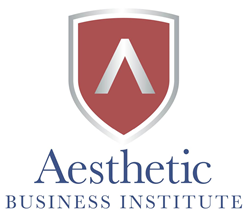 Branford, CT November 29, 2017
Dr. Powers' research has focused on digital communication, social media, and the powerful impact of this new media on individuals, families, and society as a whole. His dissertation, "The Diffusion of Modern Digital Communication Technologies and Their Impact in the Bateyes of the Dominican Republic," focuses on the effect cell phones, social media, and the Internet have had on the people of these remote Haitian sugarcane villages in the DR.
He has worked in various communication and leadership roles in the Acara family (Acara Partners, Reach Beyond Marketing, Aesthetic Business Institute, and Reach Digital Summits) since joining the company in March of 2014. During this time, he has also presented on digital communication topics at a number of regional and national conferences and events. "We are very excited to have someone of John's caliber spearhead the launch of the Aesthetic Business Institute. He's worked hard and persevered over the past four years to complete his PhD and is very deserving of this honor," stated Francis X. Acunzo, CEO of Acara Partners.
In addition to his work with ABI and Reach Beyond Marketing, Dr. Powers has been an adjunct professor at Quinnipiac University's School of Communication and School of Health Sciences for the past ten years. Prior to working with the Acara family of businesses, he served as director of public affairs at Yale University School of Nursing, director of communications at Adelbrook Behavioral Services (formerly The Children's Home), and media specialist at Midstate Medical Center (formerly Meriden-Wallingford Hospital).
About Acara Partners:
Francis and Colleen Acunzo are recognized pioneers in the medical aesthetics industry. Driven by their passion for success, this entrepreneurial husband-and-wife team applied their years of experience when they co-founded Acara Partners in 2003. Their dedication has established their firm as the industry's quintessential, comprehensive business advisory, marketing, advertising and digital agency. Acara's team of experts integrates knowledge of strategic planning, digital marketing, web development, graphic design and social media management to drive
growth, revenue and profits for their clients. With an impressive roster of over 165 current and past clients in major cities in most of the 50 states, as well as internationally, Acara Partners is known for helping to lead the impressive medical aesthetics industry growth spurt, as well their ability to double the revenue of many of the businesses they work with. To learn more, please visit acarapartners.com.
About Aesthetic Business Institute:
The Aesthetic Business Institute formed in the spring of 2017 and will officially launch in the late fall of 2017 with an educational platform designed to provide "industry intelligence to the aesthetic medical industry." Membership in ABI will provide online education, published research, master classes, trends reports, and events for physicians, practice managers, practice owners, providers, and aesthetic industry executive. For more information on Aesthetic Business Institute, please visit aestheticbusinessinstitute.com.
About Reach Beyond Marketing:
Reach Beyond Marketing is a full-service marketing and digital agency assisting clients in the medical aesthetic, health, wellness, and other industries to "reachbeyond" growth, revenue, and profit goals. The agency boasts experts with extensive experience in digital and traditional marketing and communications including web development, content creation, branding and graphic design, social media strategy, video and photographic production, and much more. For more information on Reach Beyond Marketing, please visit reachbeyondmarketing.com
Powered by WPeMatico