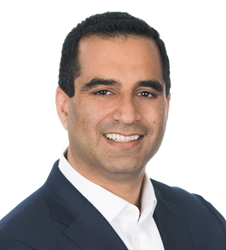 "Our partnership with Aunt Bertha will make it as easy as possible for health plans and providers to connect their members with the services they need, at the moment that need is recognized and the opportunity to positively impact that need is at its highest." -Altruista Health, CEO, Ashish Kachru
RESTON, Va. November 28, 2017
Altruista Health, Inc., an innovative provider of care management technology solutions for health plans and provider organizations, has partnered with Aunt Bertha to integrate their social services search and referral platform with Altruista's GuidingCare® care management platform. The integration will allow GuidingCare users to find and make referrals for housing, food, employment, financial assistance and other local services directly from care plans and other areas of the GuidingCare system. Additionally, care managers can track whether a member accepted a referral, monitor the member's progress with these services and report on outcomes from within GuidingCare.
"Social determinants of health are closely intertwined with financial risks and long-term health outcomes," said Ashish Kachru, chief executive officer of Altruista Health. "Our partnership with Aunt Bertha will make it as easy as possible for health plans and providers to connect their members with the services they need, at the moment that need is recognized and the opportunity to positively impact that need is at its highest."
Altruista Health's GuidingCare platform is a suite of applications that enables health plans to manage their populations while reducing avoidable expenses and improving health outcomes. More than 16 million members are managed on the platform by health plans and provider organizations in over 35 states.
Aunt Bertha's search, referral and application software platform is used by hundreds of thousands of people across the United States including healthcare organizations, educational institutions and government programs. For organizations that help people navigate social needs, the advanced data capabilities of the Aunt Bertha platform provide instant access to comprehensive, localized listings with hundreds of programs in every ZIP code in the United States. The tools in the platform provide a more efficient, effective process to make and manage referrals.
"We are very excited about our partnership with Altruista Health and the impact we can make together," said Erine Gray, chief executive officer of Aunt Bertha. "When basic needs of members are met, health outcomes tend to be better and utilization of health services tend to be lower driving costs down. It's a win-win for our customers and for their members."
About Altruista Health
Altruista Health delivers population health management solutions that support value-based and person-centered care models. Our GuidingCare® technology platform integrates care management, care coordination and quality improvement programs through a suite of sophisticated yet easy-to-use web applications. Founded in 2007 and headquartered in the Washington, D.C. area, Altruista Health has been named by Gartner as one of the fastest growing care management technologies companies serving Medicaid, Dual Eligibles and other complex care populations. Health plans and healthcare providers in more than 35 states use GuidingCare to transform their processes, reduce avoidable expenses and improve patient health outcomes. For more information, visit http://www.altruistahealth.com.
About Aunt Bertha
Aunt Bertha, a Public Benefit Corporation based in Austin, TX is the leading Social Determinants of Health (SDOH) Search and Referrals platform. Used by most major health plans and a growing number of hospital systems, our platform allows an easy way to find and enroll in available free and reduced cost food, health, housing, job re-training and financial assistance programs. Founded in 2010 and headquartered in Austin, TX the platform serves every zip code in the United States. For more information, visit http://www.auntbertha.com.
Powered by WPeMatico