Announcing the opening of Basic Steps Mental Health. It is an alternative approach to 12 Step recovery. One in five people in Snohomish and King County have a mental health or substance use issue that warrants professional care. This is a dual diagnosis clinic that uses proven Psychological tools to address underlying core issues at their root. No shame, no guilt, only compassion is used.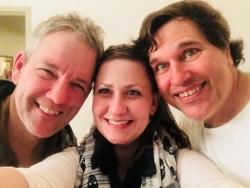 Mukilteo, WA, January 14, 2018 — Basic Steps Mental Health Outpatient Clinic, is announcing its opening to serve people with mental health and substance use issues in Snohomish County and King County Washington. Over 20% of people in these areas are in need of professional care and the options for treatment have been very limited – until now.
Basic Steps' unique approach targets the underlying core issues at the root of substance addiction, depression, anger, and anxiety. Participants learn how to use counseling strategies to address issues physically, mentally, emotionally and spiritually. By the end of treatment people actually master the "Self-Counseling" Method.
"This approach has showed tremendous results at the Mental Health Urgent Care Center in Long Beach California. It has shown great success at a Residential program in Washington State. It is now adapted for outpatient treatment so people can have ongoing care at an affordable price," says Clinical Director Dr. Scott Alpert.
"This is a psychological program teaching people how to counsel themselves. Literally on paper you can be both client and therapist after learning the approach. Since money and time are tight, many people are forced to seek outpatient alternatives. Basic Steps provides a Residential type program for a quarter of the price."
Basic Steps Mental Health – "Treatment the way you always wanted it to be."
If you would like more information about this topic, please contact Dr Scott Alpert
Office: (425) 588-8438, email: [email protected]
Powered by WPeMatico