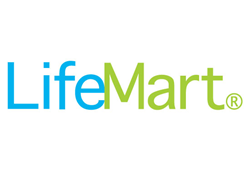 We couldn't be more thrilled to offer LifeMart.
SHELTON, CT November 29, 2017
LifeMart, the industry-leading discount platform of LifeCare, Inc., announces their partnership with The National Emergency Number Association (NENA), further growing their inclusion of large-scale associations, and bringing savings to 911 professionals nationwide.
"This is a big deal," explains David Lynch, Executive Vice President of LifeMart, "by adding yet another association to our growing client list, we're able to provide thousands of more members across the country with huge savings on major brands and everyday needs."
Indeed, NENA's 12,000 members will enjoy a customized platform with major discounts on travel, entertainment, financial services, automotive, – even health & wellness and child care, ultimately, saving them a lot of time and financial stress so they can stay better-focused on their NENA mission.
"We couldn't be more thrilled to offer LifeMart," raves NENA Member Services Director, Bri Robinson, "being able to tap into thousands of amazing deals is such a rewarding benefit, not to mention a major means of attracting and retaining members."
For over a decade, LifeMart has been providing thousands of employer groups nationwide with special deals on premium products and services to offer to their employees. Now LifeMart is making these same great benefits available to associations and unions to offer to their members. By offering deep savings on everyday purchases, LifeMart enables its members to stretch their paycheck further with every use.
"NENA's thousands of dedicated public servants spend their lives helping people," says Lynch, "and now with LifeMart, they'll finally get the chance to help themselves. Similarly, we look forward to extending our services to any association looking to better the lives of their members."
As the leading national organization for 911 professionals, NENA provides research, standards development, training, education, outreach, and advocacy to more than 11,000 members across the United States. They recognized that fully supporting their members meant going beyond their core mission, which is the origin of the LifeMart partnership.
About LifeMart & LifeCare
LifeMart is an online discount shopping website that provides real savings on everyday products and needs. LifeMart is operated by LifeCare, a provider of employer-sponsored work-life benefits to 61,000 clients, including Fortune 500 companies and large branches of the federal government, representing 100 million members nationwide. In addition to Work-Life solutions, LifeCare also provides a full suite of premium solutions to address today's most critical workplace challenges. LifeCare is headquartered in Shelton, CT.
Powered by WPeMatico