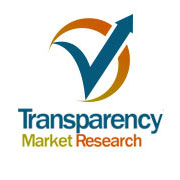 Albany, NY — 12/05/2017 — A recent intelligence study by Transparency Market Research (TMR) has detected that the global alpha-1 antitrypsin deficiency treatment market is divided among a vast number of global and regional players. The report anticipates that this fragmented scenario of the market for alpha-1 antitrypsin will prompt an increase in the number of mergers and acquisitions that can benefit both parties. Some of the key companies in the global alpha-1 antitrypsin deficiency treatment market identified by the report are: Baxter, Pfizer Inc., Boehringer Ingelheim GmbH, AstraZeneca, Grifols S.A., Teva Pharmaceutical Industries Ltd., GlaxoSmithKline Plc., Shire plc, CSL Behring LLC, LFB Biomedicaments S.A., and Kamada Ltd.
Read Report Overview @ https://www.transparencymarketresearch.com/alpha-1-antitrypsin-deficiency-treatment-market.html
As per the projections of the TMR report, the demand in the global alpha-1 antitrypsin deficiency treatment market will augment at formidable CAGR of 10.3% during the forecast period of 2017 to 2025, estimated to reach a valuation of US$2,908.1 mn by the end of 2025, remarkably up from its evaluated worth of US$1,224.5 mn in 2016. In the near future, a number of new biotechnology companies are expected to have a foray in the alpha-1 antitrypsin deficiency treatment market, developing novel treatment processes, personalized medicines for genetically inherited disorders, and invest on the research and development of stem cell based therapeutics.
Based on treatment type, in 2016, the augmentation therapy segment served the maximum demand, whereas bronchodilator treatment earned a strong second position in terms of volume of demand. Parenteral route of administration is leading over oral and inhalation methods, while hospital is the most important end-user category. Geographically, North America the most profitable region for the stockholders of the global alpha-1 antitrypsin deficiency treatment market, with prevalence of alpha-1 antitrypsin deficiency, increasing diagnosis rate, high plasma yield, and high per capita health care expenditure.
High Unmet Demand in Emerging Economies to Boost Market
Prevalence of respiratory disease worldwide, recent advancements in the diagnosis of apha-1 antitrypsin deficiency, increased government support in several emerging economies for the improvement of healthcare facilities, high unmet demands in both developed and developing regions, and novel product opportunities are some of the key factors driving the demand in the global apha-1 antitrypsin deficiency treatment market.
As per estimation of the Forum of International Respiratory Societies (FIRS), more than 200 million people are affected by COPD, which is emerging as the fourth leading cause of death across the world by 2030. On the other hand, asthma is detected in about 235 million people globally. With technological improvements, production and purification processes of alpha-1 antitrypsin are now much safer and free from virus, protein, and other contaminants. This has increased clinician preference for usage of plasma products. This in turn is expected to boost demand for plasma-derived products such as alpha-1 antitrypsin and IVIG.
According to the Alpha-1 Foundation, up to 3% of all people who are diagnosed with chronic obstructive pulmonary disease (COPD) may have undetected alpha-1 antitrypsin deficiency. As a result, AlphaKit QuickScreen has been developed by Grifols, a diagnostic kit that aids in quick identification of the mutated Z gene.
Stringent Regulations Hindering Prosperity of Market
On the other hand, stringent regulations, limited plasma fractionation capacity, shortage of alpha-1 antitrypsin supply, and high cost of drugs are a few factors challenging the global anti-trypsin deficiency treatment market from attaining its true potential. The vendors of this market are expected to gain new opportunities via strategic alliances, patient assistance programs, and increasing awareness about therapy.
Request Sample Report @ https://www.transparencymarketresearch.com/sample/sample.php?flag=S&rep_id=13214
Powered by WPeMatico