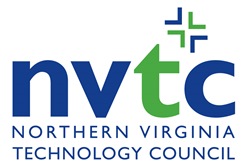 HERNDON, Va. January 16, 2018
The Northern Virginia Technology Council (NVTC) today announced that Intel, Deep Learning Analytics and In-Q-Tel will headline the organization's upcoming Titans series event on the promises and pitfalls of deep learning on January 31, 2018 from 7:15 a.m. to 9:15 a.m. at The Ritz-Carlton, Tysons Corner.
During the event, Melvin Greer, Chief Data Scientist, Public Sector, Americas at Intel, and John Kaufhold, CEO of Deep Learning Analytics, will share how deep learning is harnessing massive datasets and advances in computing hardware and algorithms to solve today's most complicated challenges in defense, healthcare and more. Panelists will also discuss how deep learning is powering cutting-edge innovations like precision medicine, autonomous vehicles, and speech and facial recognition. Ravi Pappu, Chief Architect of In-Q-Tel, will moderate.
Deep Learning Analytics is an Arlington, Va. data analytics company that provides data-driven answers to pressing business and research questions in domains such as energy, defense, education, social policy, biology, and e-commerce. Intel has been at the frontlines of deep learning and artificial intelligence, recently investing $1 billion in the AI ecosystem.
DATE:
January 31, 2018
TIME:
7:15 a.m. – 7:45 a.m. Registration and networking
7:45 a.m. – 9:15 a.m. Breakfast and program
LOCATION:
The Ritz-Carlton, Tysons Corner
1700 Tysons Blvd.
McLean, Va. 22102
REGISTRATION:
To register as a member of the press, please contact Alexa Magdalenski at 703-904-7878, ext. 207 or email amagdalenski(at)nvtc(dot)org.
The event is free for press, but advanced registration is required. Press credentials are required for entry.
The Northern Virginia Technology Council (NVTC) is the membership and trade association for the technology community in Northern Virginia. As the largest technology council in the nation, NVTC serves about 1,000 companies from all sectors of the technology industry, as well as service providers, universities, foreign embassies, nonprofit organizations and governmental agencies. Through its member companies, NVTC represents about 300,000 employees in the region. NVTC is recognized as the nation's leader in providing its technology community with networking and educational events; specialized services and benefits; public policy advocacy; branding of its region as a major global technology center; initiatives in targeted business sectors and in the international, entrepreneurship, workforce and education arenas; and the NVTC Foundation, a 501(c)(3) nonprofit charity that supports the NVTC Veterans Employment Initiative and other priorities within Virginia's technology community. Visit NVTC at http://www.nvtc.org.
Powered by WPeMatico