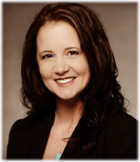 SAN FRANCISCO, January 16, 2018 – The Black Swan Partners LLC is pleased to announce that Paula Barton Mann is joining its team. Black Swan is a boutique management consulting firm that helps organizations and their investors increase business resiliency by building sustainable risk, compliance and business continuity processes. Their advice is uniquely customized to each client's needs and budget.
Paula has had a long and distinguished career in healthcare compliance, risk, and quality. Before joining Black Swan, she held senior leadership roles at Kaiser Permanente where she oversaw the development, implementation, and execution of its compliance program. Prior to Kaiser, she served as the Senior Director of Health and Wellness Quality and Compliance for Walmart. Paula has also held senior leadership roles at two major healthcare systems in the areas of clinical quality, pharmacy operations, and clinical informatics. As a practicing clinician, Paula specialized in neonatal and pediatric pharmacy and pharmacokinetics. She also started the first full-service pediatric emergency department pharmacy program in the United States.
Paula holds both a Bachelor of Science and a Doctor of Pharmacy degree from the Saint Louis College of Pharmacy, and a Juris Doctor with a health law emphasis. She is also certified in healthcare compliance and healthcare privacy compliance.
Paula has deep senior expertise in healthcare enterprise risk management and strategy, regulatory affairs, and compliance, all areas of growing importance to Black Swan's clients.

Bill Brossman

Partner
Paula is active in many organizations, including the Society of Corporate Compliance and Ethics (SCCE), the Health Care Compliance Association (HCCA), the National Association of Boards of Pharmacy (NABP), and the American Society of Pharmacy Law (ASPL). She volunteers on the Board of Directors of several veteran-owned small businesses and spends much of her free time supporting active United States servicemen and women and military veterans. Paula currently serves as Senior Lecturer and Program Director for the University of Wyoming Pharmacy School's Master of Science in Health Services Administration, and she is a member of the Dean's Advisory Board.
"Paula is a skilled healthcare executive with significant experience in identifying and developing risk-based compliance programs," said Bill Brossman, a Black Swan partner. "She is a proven leader with expertise in providing strategic direction and successfully implementing operational processes across large and complex organizations. Paula will be an invaluable addition to Black Swan as we enhance our ability to help healthcare and other clients increase their enterprise resiliency through high-performing risk, compliance, and business continuity programs."
Media Contact: Euna Kwon, Communications Director
Source: The Black Swan Partners, LLC
Powered by WPeMatico