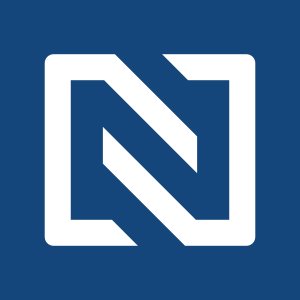 NEW YORK, N.Y., January 16, 2018 – The Expert Network, an invitation-only brand and reputation management company for top-rated professionals, is ringing in the new year with a look back on their achievements and milestones throughout 2017. Founded in 2015, the Expert Network has continued to excel in their mission of helping industry-leaders in medicine, law, wealth management, real estate, and mortgages, cultivate an online reputation that amplifies their accomplishments and forms a coherent digital brand.
Over the past 12 months, the Expert Network has expanded their brand-enhancing services to include, among other things, website design and development, social media management, and targeted press releases. In November, they hosted their second annual networking summit in New York, which offered their members a unique opportunity to learn about branding and reputation management from one of the world's leading experts on the subject, Allison Kluger, the Dorothy J. King Lecturer in Leadership at Stanford's Graduate School of Business.
Most notably, the Expert Network is proud to now be working with over 2,000 members, tripling its membership from 2016. The Expert Network selects their hand-picked members as Distinguished Professionals based on peer reviews and ratings, dozens of recognitions, and their unique expertise in their respective fields and specialties.
In celebrating another year of helping professionals with their online brand and reputation, the company highlights several of their acclaimed members added in 2017:
Distinguished Lawyers J. Kevin Clark, an AV Preeminent rated attorney based in Fort Worth, TX, with 35 years of experience as a litigator and negotiator in a broad range of civil and commercial litigation with an emphasis on divorce and family law; Mark T. Neil, Of Counsel with the firm Rothman Law Group in Chicago, who has over 40 years of experience in family law with a focus on the legal intricacies of same-sex and unmarried, long-term couples; and Jonathan D. Lupkin, a leader in the field of commercial litigation who is recognized among the Top 100 Attorneys in New York State.
Distinguished Doctors Dr. Shawky A. Hassan, an expert in the diagnosis and treatment of allergy, asthma, and immunology with over fifty years of experience. He is the Chief Allergist and Director of the Allergy, Asthma, Sinus & Immunology Center in Naples, FL; Dr. Mary C. Maier, an expert in allergy conditions, asthma, and immunology practicing with The Doctor Clinic in Poulsbo, WA, who has been recognized as one of the nation's "Most Influential Doctors" by USA Today; and Dr. Norman Koven, a Fellow's Award winner for distinguished achievement from the American College of Allergists. Based in Philadelphia, Dr. Koven has been practicing allergy medicine and clinical immunology for nearly 40 years.
Distinguished Real Estate and Mortgage Professionals Marc Stein, the founder, owner and lead broker of Links Residential, a boutique real estate agency with offices in Teaneck, Hoboken, and Maywood, NJ. Stein was named Realtor of the Year by the Eastern Bergen County Board of Realtors in 2016; Kathy Rubin, a senior mortgage loan originator and regional manager of Gold Financial Services' San Antonio, TX branch; Sarah Halton, Real Estate Broker with Windermere Stellar in Portland, OR, who was recently featured on the cover of Featured Agent Magazine; and Mary F. Rufledt, a distinguished real estate broker serving clients throughout Northwestern Wisconsin with twenty years of experience. Rufledt currently works with Elite Realty Group where she was named one America's Best Real Estate Agents, a Top Producer in Northwest Wisconsin, and a Top Five Agent in Closed Sales, among many other honors.
To read about these and other Distinguished Professionals, or to find out more about the Expert Network, visit the company's website here.
###
Source: The Expert Network
Powered by WPeMatico