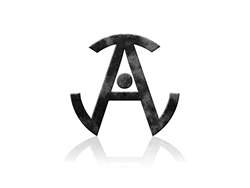 SAN FRANCISCO December 31, 2017
Autodidactic I, a secretive umbrella group known for unorthodox endeavors like fully autonomous AI and autonomous companies, welcomes two new members: Waterflame and Denny Schneidemesser. Like the founder (known by the moniker pftq), the two share similar backgrounds in having essentially grown up online in the early 2000s, back when the internet was yet to be mainstream and before social media sites like Facebook or even YouTube existed. Both started from little-to-no formal education before teaching themselves everything they now know and, like the rest of Autodidactic, are well-versed in a wide range of talents outside their formal profession.
Waterflame is a self-taught video game composer and sound designer from Norway, best known for his work in games like "Castle Crashers", "Castle Storm", and "Geometry Dash." His love for creating music began in 2002 at the age of 13, when he started composing music in his spare time. Between commissions for composition, sound effects and sound design, he has released 16 albums within the last 10 years and hundreds of individual tracks across Newgrounds, YouTube, SoundCloud, iTunes and Spotify. He has worked with numerous video game developers including "Zen Studios", "The Behemoth" and "MaxGames" and often involves himself in other areas of game development besides music. When not making music, he can be found tinkering away at pixel art, photography, animation, games, and other interests.
Denny Schneidemesser is an award-winning film and video game composer from Germany who started writing music in 2007. Despite having zero musical knowledge or training, he taught himself to compose in only 2 years and began submitting his work online. A few of his early pieces became quite popular, such as "Entering the Stronghold," and some continue to be licensed for film, TV, and video games even today. The majority of his experience comes from scoring numerous animated short films, with the most notable being "Crayon Dragon" (2012), "Wolfsong" (2013), and the Annie-Nominated short "Tiny Nomad" (2014). Recently, he has also begun scoring for games, such as for the still-in-development RTS game "Novus Aeterno". Denny himself is an avid gamer and also has interests in game development, 3D modeling, photography, and even cryptocurrency trading.
Denny and Waterflame will be involved in all aspects of Autodidactic I, from film, music, and games to technology, business, and world domination. The two have always found dissatisfaction with society's trend towards specialization and constant focus on monetization. They see the group's vision of the Autodidactic Islands, where like-minded individuals can band together to create purely for the sake of creating, as in tune with what they've always wanted to eventually do themselves.
"Autodidactic embodies some of the ideas I've had since I was a kid but never had the chance to fulfill on my own, [such as] first and foremost a creative collective where everyone shares resources but can work on their own projects." – Waterflame
"After working in loneliness and isolation for about a decade, Autodidactic finally enables us to work in loneliness and isolation together!" – Denny Schneidemesser
The two look forward to building on the foundation started with Autodidactic I and taking it even further with their own plans and ambitions.
To learn more about Autodidactic I, visit http://www.autodidactic.ai
To learn more about Waterflame, visit http://www.waterflamemusic.com
To learn more about Denny Schneidemesser, visit http://www.dennyschneidemesser.com
Powered by WPeMatico