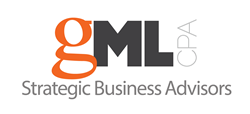 "Accepting bitcoin as a form of payment is our way of adhering to our company culture of learning and innovating. Cryptocurrency is, and will be part of the future of all business transactions."
TUCSON, Ariz. December 24, 2017
Knowing that cryptocurrency is an up and coming form of payment, GMLCPA believes that this is a necessary addition to ensure that their client's needs are being met. The firm sees cryptocurrency as not a fad, but an opportunity to grow. Several companies, like Overstock.com, have started accepting bitcoin and expanded their service market to reach all over the world. In the past, service markets were limited to the access to banks and other financial agencies, and with cryptocurrency this restriction is eliminated. All that is needed to complete a bitcoin payment is a connection to the internet.
Accounting for and taxation of these transactions will be part of a normal CPA practice in the coming years; they are happy to take on this new adventure. Keeping with her firm's culture, Luoma believes "accepting bitcoin as a form of payment is our way of adhering to our company culture of learning and innovating. Cryptocurrency is, and will be part of the future of all business transactions."
To learn more about GMLCPA and the services they offer take a look at their website at http://www.gmlcpa.com.
About GMLCPA, Pllc Firm
Owners, Gabrielle Luoma, CPA, CGMA and Larisa Cooper, CPA have fully embraced the policy of hiring U.S. based virtual professional staff and believe that this is the path to stay relevant and competitive in the profession. GMLCPA services clients all over the U.S. with various value-priced accounting and tax services including what would be traditionally held in house. As accountants and owners of a small business, they understand the problems that owners face every day and work to improve and impact a client's business in a positive way. Please visit http://www.gmlcpa.com to see the types of services that may resonate best with you.
Powered by WPeMatico