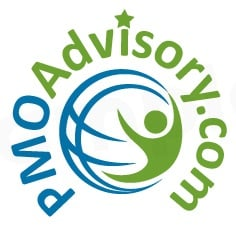 PMO Advisory LLC, a PMI® Registered Education Provider is hosting Portfolio PfMP® and Program PgMP® Management training in New Jeresey February 19-21.February 19 – 21, 2018 in New Jersey.
Cedar Grove, NJ December 27, 2017
"Mega Bootcamps," a Project Management training summit, is designed for busy professionals and teams who desire accelerated deep training immersion that best positions participants to pass a PMI certification exam on the first try. PMO Advisory LLC, a PMI® Registered Education Provider, is hosting "Mega Bootcamps" February 19-21, 2018 in Cedar Grove, NJ. This event enables individuals and groups to receive accelerated project management training leading to the following PMI Certifications: Portfolio (PfMP®) and Program (PgMP®) Management certification.
New Year's resolutions are commonly associated with personal goals, but it's also important to set objectives for professional careers. PMO Advisory has learned the start of a new year is a great time for busy professionals to transform their career options and income through PMI® certifications. As professionals prepare to ring in the New Year, setting and achieving specific, measurable, and motivating professional development goals should be at the top of the list!
Learning and professional development is at the core of what high impact performing organizations do, it leads to higher customer satisfaction, more innovation, greater efficiency, lower costs and faster growth. The benefits of project management serve everyone involved in the Project Management process: the manager who oversees the project, the client who anxiously awaits for the completed project and the production team which gets the project up and running. By implementing fundamental project management strategies, you will narrow your focus, reach desired goals and achieve those goals within specific time and cost perimeters. The final result is that everyone comes out a winner – which just may be project management's best benefit of all.
To learn more about PMO Advisory's Mega Bootcamps at the PMO Advisory training center in Cedar Grove, New Jersey, or Portfolio (PfMP®) and Program (PgMP®) Management certifications and how they will grow careers visit PMO Advisory by clicking here. Sign up for our free newsletter and receive a 25% discount coupon for training at Mega Bootcamps – February 19-21, 2018.
PMO Advisory LLC was founded by Dr. Te Wu who holds the following PMI® certifications: PfMP®, PgMP®, PMP®, and PMI-RMP® (Portfolio, Program, Project and Risk Management, Professional), and is an assistant professor at Montclair State University, while also being an adjunct at Stevens Institute of Technology, and Touro Graduate School of Business. He founded PMO Advisory LLC, a management training and consulting firm that specializes in strategic business execution including portfolio, program, and project management. Hence the foundation of PMO Advisory is rooted in project management expertise coupled with educational attainment. The firm is uniquely capable as it serves the full spectrum of project management (portfolio, program, and project management) while leveraging that in its consulting and advisory services.
Powered by WPeMatico