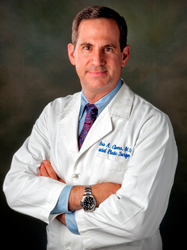 MELBOURNE, Fla. (PRESS RELEASE JET) October 11, 2017
Clevens Face and Body Specialists is excited to announce the upcoming, Visual Voyages: A Journey Through Travel Photography with Dr. Ross Clevens, at the Foosaner Art Museum. A lifelong photographer, Dr. Clevens will share photos from his personal collection and stories about his travels, as well as a discussion on the techniques he uses. The seminar is set for Thursday, October 19, from 6-8 p.m.
The founder of Clevens Face and Body Specialists, Dr. Clevens has studied the art of photography since he was a student in grade school. An avid traveler, Dr. Clevens combines his passion for photography with his love for taking in nature's most awe-inspiring landscapes. Documenting his many global adventures, Dr. Clevens has amassed a breathtaking collection of pictures taken in Iceland, Portugal, Peru, Cuba, Africa and across the United States.
Visual Voyages: A Journey Through Travel Photography is appropriate for all skill levels, from the amateur to the professional photographer. The complimentary event, to be held at the Foosaner Art Museum, will include light refreshments for those in attendance.
The Foosaner Art Museum of Florida Institute of Technology is a treasured gem of Melbourne, offering exhibits from the world's greatest artists. Opening in 1978, today the Foosaner Art Museum boasts more than 5,000 objects, spanning more than 2,000 years. Located in the Eau Gallie Arts District (EGAD) of Melbourne, the museum brings an exciting and diverse collection of visual arts for both children and adults.
Board Certified by the American Board of Facial Plastic and Reconstructive Surgery, Dr. Ross Clevens is a fellowship-trained cosmetic and reconstructive facial plastic surgeon. An alumnus of Yale, Harvard and the University of Michigan, Dr. Clevens has served patients throughout Central Florida and beyond for more than 20 years. His partner, Amy Ortega, MD, is a double-fellowship trained plastic surgeon, known as the Mommy Makeover specialist and the first to bring the SPAIR short-scar breast surgery procedure to the South.
Seats for Dr. Clevens' Visual Voyages workshop are limited. To RSVP, register online at http://www.drclevens.com or contact Clevens Face and Body Specialists at 321.727.3223 or via email to rsvp(at)drclevens.com.
Powered by WPeMatico