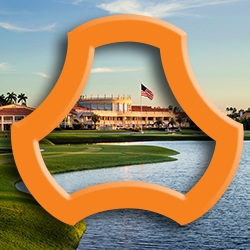 Miami, FL, January 16, 2018 — The eCap Summit is the only transactional event focused on the mid-market owner and operator. They're bringing motivated banks, lenders and brokers together with owners and C-Level operators in a high-end, luxurious and intimate setting.
The SNF landscape is transforming. The traditional buyer profile has shifted from large corporate chains to single operators purchasing smaller packages of facilities, and REITs are spinning off operations to local management.
Educational panels at the event include some of the leaders in today's healthcare space, including George Hager, CEO of Genesis Healthcare, Ed Burnbaum, Charles Hilding and more.
eCap is a unique opportunity to engage in direct discussions with financial institutions and thought-leaders focused on the evolving market shift. Join bankers, lenders, brokers, industry leaders and executives in one-on-one networking sessions, golf outings and other activities designed to build new, highly productive-relationships.
• On-demand thought leadership focused on critical issues facing both buyers and investors
• Networking opportunities designed at their core to build new, highly-productive relationships
• Targeted attendees that will enable you to build new relationships in areas such as funding, operations and solutions/services
• Investors, owners, operators and best-in-class vendors at the heart of the mid-level buyer revolution
• World-class golf and five-star amenities and entertainment
Register at www.ecapsummit.com.
Powered by WPeMatico