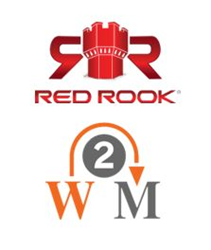 "We're excited to partner with Red Rook because they bring the same win-win philosophy to each project we've worked on together." – Brad Kort, CEO Web 2 Market
Atlanta, GA November 29, 2017
Red Rook announced today a partnership with Web 2 Market, a Digital Marketing and Web Development agency. Red Rook engaged Web 2 Market to provide migration and new site implementation for Commerce5 users seeking advanced Magento-based services. Red Rook is excited to partner with Web 2 Market, a leader in the Magento community, servicing over 1,200 clients internationally, including Duracell Batteries, Georgetown Cupcake and Zero Friction. In addition, Web 2 Market offers hosting services, SEO and PPC services, and content management, with a focus on target-market driven strategies.
"We do challenging work in digital marketing, and our employees make an incredible team with our clients. When we win together, they take personal joy in those mutual successes," said Web 2 Market CEO Brad Kort. "We're excited to partner with Red Rook because they bring the same win-win philosophy to each project we've worked on together. With their experience with order management and fulfillment, we now have a partner who adds an important element to our clients' retail technology."
Red Rook and Web 2 Market have already achieved several successes together, including Better Baseball and Letterman Sports. These clients leverage Commerce5 from Red Rook along with the Magento platform to complete their omni-channel ecosystem. Commerce5 is a robust back-office management system that is fully integrated with Magento. Commerce5 provides industry leading inventory management, automated purchasing, order management, point-of-sale, built-in customer loyalty, fully integrated accounting modules, and configurable reporting capabilities. It is built with the specialty retailer in mind, with an open architecture that allows for customizations, mobile and marketing solutions, and real-time data at their fingertips.
"We are excited to announce this strategic partnership with Web 2 Market," said Jason Burge Chief Marketing Officer for Red Rook. "In a very short period of time, we have jointly delivered our combined solutions to over ten new clients. Together we are delivering leading Magento design and development services, combined with a fully integrated order and inventory management solution. We are excited to bring enhanced omni-channel solutions to the rapidly expanding world of agile Magento merchants."
Red Rook and Web 2 Market are planning a campaign in 2018 to offer Commerce5 and Magento together into the expanding world of digital commerce, both for online merchants and traditional brick-and-mortar retailers. Together, Commerce5 and Magento offer the most powerful combined solution for merchants looking to grow their channels and create demand for their products while scaling operations simultaneously.
About Red Rook
Red Rook is a recognized leader in providing omni-channel solutions for both online and in-store commerce. We have partnered with the world's largest technology companies, and some of the most innovative growth companies to achieve success in delivering value to the clients we serve in the retail and ecommerce industries. We believe in true partnership, continual innovation, and always putting in more than we take out, whether with our team, clients, or the markets we serve. Today, we manage over 28 Million customers on behalf of our valued clients. Founded in 2001, the company is headquartered in Atlanta, GA. To learn more about our unique company and culture, please visit us at: http://www.theredrook.com
About Web2Market
Founded 20 years ago by Brad Kort, Web 2 Market has grown into one of the largest ecommerce development and hosting firms in the country. Specializing in Magento and AbleCommerce platforms to create sites that deliver competitive advantage, Web 2 Market's staff bring over 200 years of U.S. – based development experience. In addition to offering training, support, hosting and 24/7 critical care, Web 2 Market is also a specialist in Digital Marketing, SEO and PPC Services, and Content Management. Learn more at: http://www.web2market.com
Powered by WPeMatico